Allergy Specialist, RN-C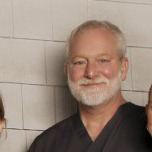 Mark Pidgeon has thirty three years of nursing experience and eleven years experience in allergy testing and immunotherapy. He completed his undergraduate training at the Elizabeth General Medical Center School of Nursing.
Mark  also has extensive allergy training through the American Academy of Otolaryngic Allergy and Hamilton Dixon Medical Center in Rome, Georgia. He provides both intramuscular injections and sublingual therapies.